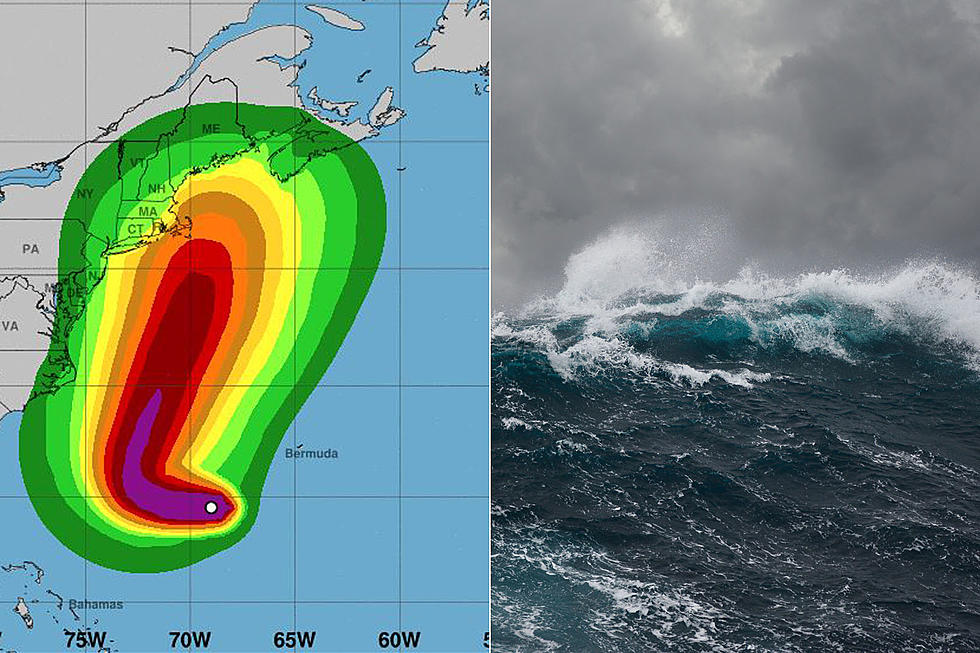 UPDATED: Henri Could Bring Winds & Big Waves To Coastal Maine
NOAA.GOV
It may be a good day to watch the waves hit the shoreline of Downeast Maine.
So, how much wind and rain will Henri bring us here in Maine?  Looks like only time will tell.
As of now tropical storm Henri is still miles below Bermuda but moving northwesterly towards the U.S. mainland. The forecast is iffy and the system's intensity depends on how it's affected by the upper wind levels, although within its current environment it's "ripe for further significant development", according to the National Weather Service.
NOAA predicts that Henri could become a hurricane by 8 p.m. Friday somewhere off the coast of North Carolina.
Henri and its storm winds could make it into the Gulf of Maine and grace the Maine coastline sometime late this Sunday and into the day on Monday. There is the risk of strong storm surge, winds, and heavy rain. Swells could reach the Maine coast by the end of this week/  As it stands right now, the National Weather Service is predicting a partly sunny Sunday with a chance of afternoon showers and a high temperature of 78 degrees.
But of course that all could change.
Even still, there may be some impressive waves hitting the Schoodic Point peninsula just in time for Sunday.
Hurricane Bob hit the Maine coastline 30 years ago this weekend. It was officially the last hurricane to blast its way into Maine. Before that, it was Hurricane Gloria in late September of 1985. So this is the time of the year.
Thankfully, hurricanes are a rarity here in Maine.
Nevertheless, Henri is worth keeping an eye on, if only for a day trip to the coast to take a few photos.
Peek Inside The Most Expensive House Currently For Sale In Maine
This $10.5 million compound on Hope Island in Casco Bay is the stuff that dreams are made of. With expansive grounds, a couple of guest houses, a horse barn, and a dock that connects to deep water frontage, what more would one desire?
13 Maine Houseboats To Rent For A Weekend Getaway
Take advantage of a unique weekend getaway in Maine by renting a houseboat.
More From WQCB Brewer Maine