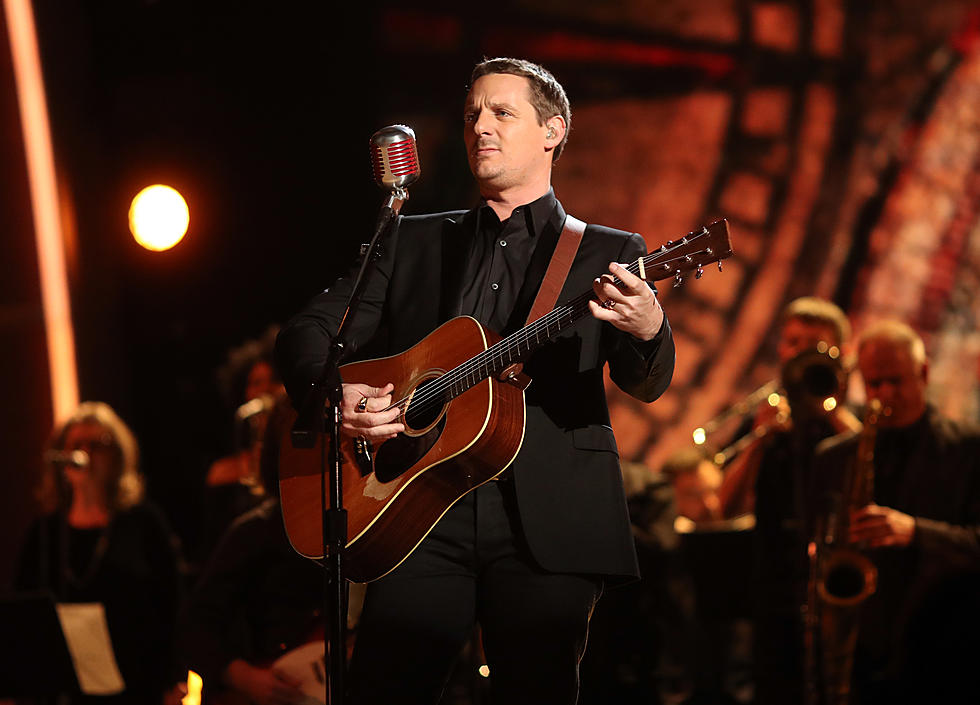 Honor The Late Kurt Cobain By Listening To This Incredible Country Cover Of 'In Bloom'
Christopher Polk, Getty Images
Kurt Cobain of Nirvana would have been celebrating his 54 birthday on Feb. 20. We tip our cap to the grunge legend with this amazing cover by Sturgill Simpson.
Sturgill Simpson thrust an incredibly diverse album into the country music world back in 2016. His album Sailors Guide to Earth brings the New Orleans big band vibe to his seamlessly woven blues, and country sound.
Sturgill told Rolling Stone Country: 'I wanted a song on the album to capture that awkward stage in every young boy's life where they are searching for their place in the world. One night while discussing the album with my wife, she asked, 'Well, what were you listening to when you were 13?' I remember in seventh or eighth grade, when [Nevermind] dropped, it was like a bomb went off in my bedroom. For me, that song has always summed up what it means to be a teenager.'
Sturgill has been busy writing and recording albums as of recent. With COVID preventing tours from hitting the road, King Turtle recorded and released two bluegrass projects. The Cuttin' Grass albums revisit some of his previously released music, reenvisioned with a full bluegrass band.
More music is on the horizon from Sturgill, as he says it's nearly completely written. Fans will have to wait to hear the new works, however. He tells Relix Magazine, "I've put out three records in about a year, so I feel like I owe myself, and the music, a little space to really hunker down with the subject matter. That's really all I can say, but I'm going to take my time because, for so many reasons, I finally have the time."
More From WQCB Brewer Maine