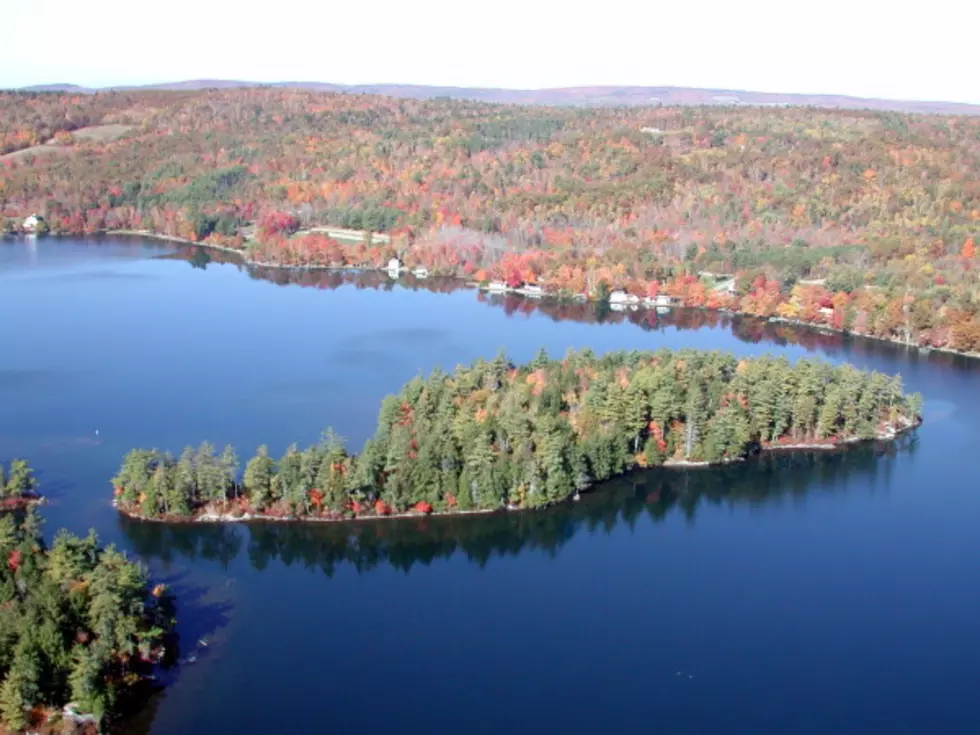 Hawaii 2 Is An Island In Maine And You'll Never Guess Who Owns It
United Realty
Hawaii is also in Maine.
I was mindlessly scrolling through Reddit the other day, and came across a factoid that I never knew. And you know, I've lived in Maine all my life, and somehow managed to miss this. But, did you know that there's an island in here Maine called Hawaii 2?
But guess who owns the island?
Cards Against Humanity. Back a couple of years ago, they had a crazy idea to buy an island, based on the amount of money they raised from the sales of a certain set of cards. When they exceeded their profit expectations, they looked into a way to do something charitable with the money, but also something totally weird and fun. In a series of ads they released at the time, they listed all the things they could do with the leftover money. And jokingly, one of the ideas was that they could buy an island.
Their website described it like this:
If someone else bought the island, they'd build a summer home or a condo or a TGI Friday's™. This way, the land will be kept as a pristine piece of wilderness.
This then snowballed into an actual conversation with the folks from CBRE real estate, who thought it might be fun to be involved with. So basically, what started out as probably a joke around the office, turned into the creation of Maine's oddly named pieces of publicly used land. This section of their website has a much more in-depth description of how it all came to be.
Located on St. George Lake in Liberty, folks are welcome to use the island at any time. There are some basic rules, which you'd likely find on any piece of public land. Such as:
Litter. Hunt. Build a campfire. Build anything. Bury anything. Cut, mar, or damage nature. Leave your flag behind. Leave pet waste.
And here are the things you are totally welcome to do while you're there:
Hike. Swim. Leaf-peep. Birdwatch. Think about dad. Squirrelwatch. Take photos. Propose to lover. Have an agonizing moment of self-reflection. Look at your phone the whole time.
They also licensed out square foot portions of the land and sent folks flags for Hawaii 2. And, they're pretty cool! check it out!
I'd say it actually represents Maine pretty well! Ocean stuff, lobster, snowman. The palm trees seem out of place, but hey....it is called Hawaii 2.
So now, next time you drag out your Cards Against Humanity box, you can chuckle knowing that they know all about the great little state we live in, up here in the armpit of the U.S., where there's always a little piece of Pacific Paradise.
LOOK: Full List of the Best Places to Live in Maine
Stacker
compiled a list of the best places to live in Maine using data from
Niche
. Niche ranks places to live based on a variety of factors including cost of living, schools, health care, recreation, and weather. Cities, suburbs, and towns were included. Listings and images are from
realtor.com
. On the list, there's a robust mix of offerings from great schools and nightlife to high walkability and public parks.
Some areas have enjoyed rapid growth thanks to new businesses moving to the area, while others offer glimpses into area history with well-preserved architecture and museums. Keep reading to see if your hometown made the list.
50 Most Popular Chain Restaurants in America
YouGov investigated the most popular dining brands in the country, and Stacker compiled the list to give readers context on the findings. Read on to look through America's vast and divergent variety of restaurants—maybe you'll even find a favorite or two.
See How School Cafeteria Meals Have Changed Over the Past 100 Years
Using government and news reports,
Stacker
has traced the history of cafeteria meals from their inception to the present day, with data from news and government reports. Read on to see how various legal acts, food trends, and budget cuts have changed what kids are getting on their trays.
More From WQCB Brewer Maine