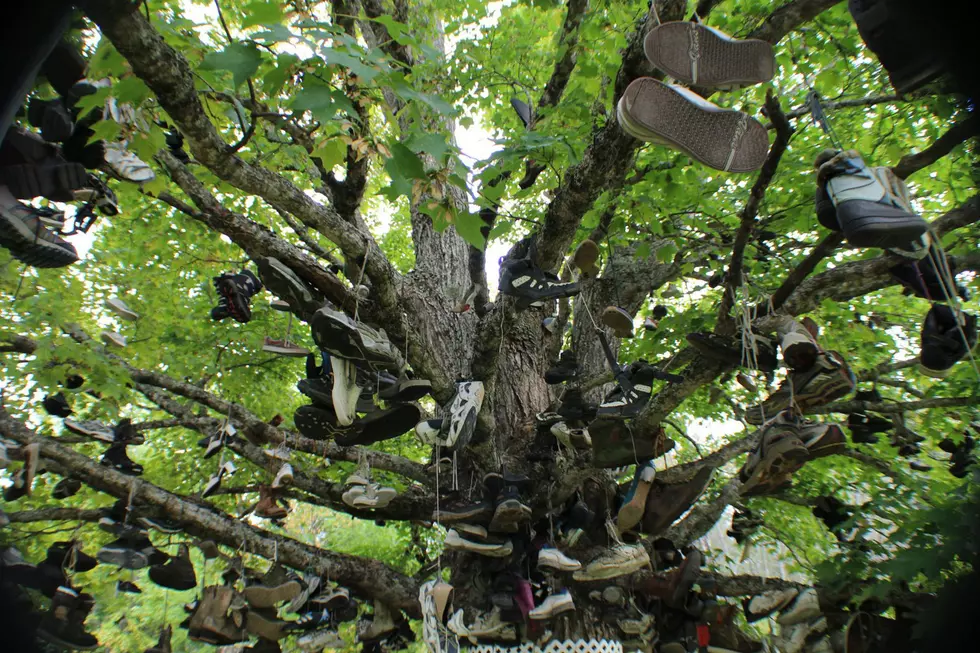 Have You Seen This Huge Shoe Tree In Maine? [PHOTOS]
Amanda McDonald, Townsquare Media
It's hard to count them all but there are an estimated 150 pairs of shoes!
If you are driving south on the Calais Rd./ US Rt 1 from Houlton you can't miss it! A little less than seven miles from town on the southbound side of the road is this large maple tree with something unique about it. It's covered in shoes!
Every type of shoe you can imagine can be found here! Boots, running shoes, stilettos, baby shoes, cleats, and more! In fact there are so many shoes on the tree that some lower branches have been propped up to keep them from breaking off!
According to a CBS interview in 2015 a local man named Virgil Farrar began the shoe tree on a whim while spending time with his grand kids and the tree has been a landmark ever since! Virgil also said in the interview that he would like to start a bottle tree as well. We can't wait to see that!
The tree is best seen in the winter and early spring as there are no leaves to cover the amount of shoes!
More From WQCB Brewer Maine