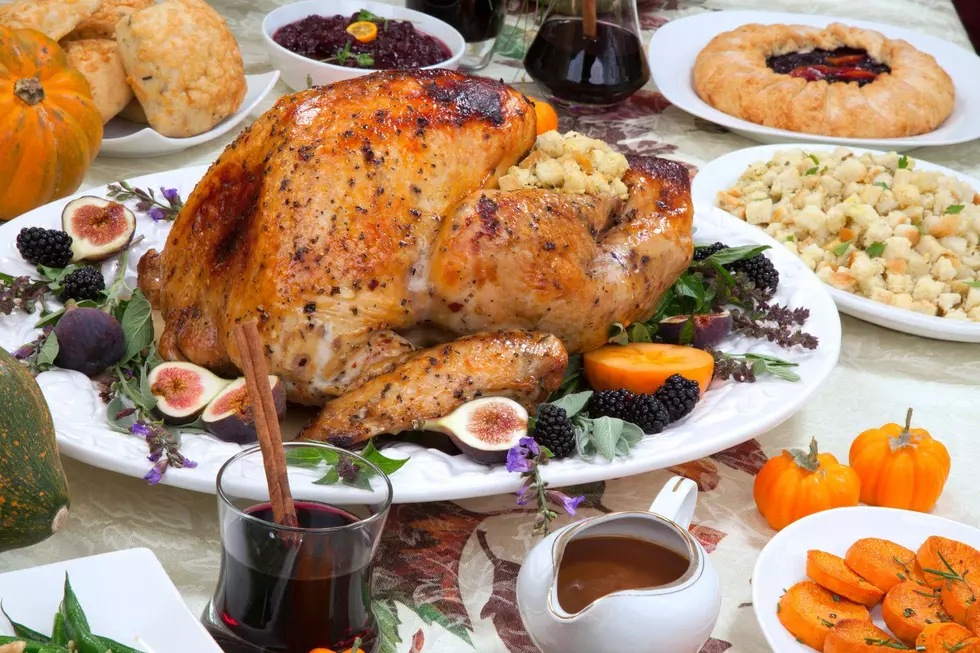 Ton of Turkey Challenge is Underway in Ellsworth
evgenyb
Time to talk turkey. It might be a tad early, but not when you are trying to get a head start on those less fortunate who get to have Thanksgiving dinner only through the generosity of community.
The Rotary Club of Ellsworth is sponsoring their first annual Ton of Turkey Challenge.
The beneficiaries will be those families served by the Loaves and Fishes Food Pantry.
The Ton of Turkey is attempting to collect 134 frozen turkeys.  They are also open to collecting frozen chickens too. The goal of 134 turkeys they hope to achieve will count chickens as a half turkey. Meaning donate 2 chickens and that is equal to one turkey and they are on the way to the goal.
And if you were wondering, why 134 turkeys. To get to a Ton of turkey, 134 birds equals a nice sized turkey of just under 15 pounds. Actually 14.9253731.
If you can help this year, and we all know it is going to be a difficult year for so many with the prices at the grocery store, here is what to do.
Drop off your frozen bird or birds at the new location of Loaves  and Fishes food pantry, at 137 Downeast Highway.
Their hours are
Monday 9:30 a.m. to Noon.
Wednesday from 9:30 a.m. to 12:30 p.m. and also from 4 to 6:30 p.m.,
and Friday from 9:30 a.m. to 12:30 p.m.
Or if this works better for you
The Rotary Club of Ellsworth meets on Tuesday night the 15th at China Hill at 6 p.m. and will accept frozen birds at that meeting.
If you'd rather, financial donations can be made to the Loaves and Fishes Food Pantry.
Here's to the goal being met and even surpassed in year number one of the Ton of Turkey challenge. And to all those who are given, and those that are benefiting from the donations, have the best Thanksgiving you can with your family.
10 Ways to Help Brighten the Holiday for Mainers in Need
Maine's charitable organizations have a variety of ways for you to help others this holiday season.
More From WQCB Brewer Maine