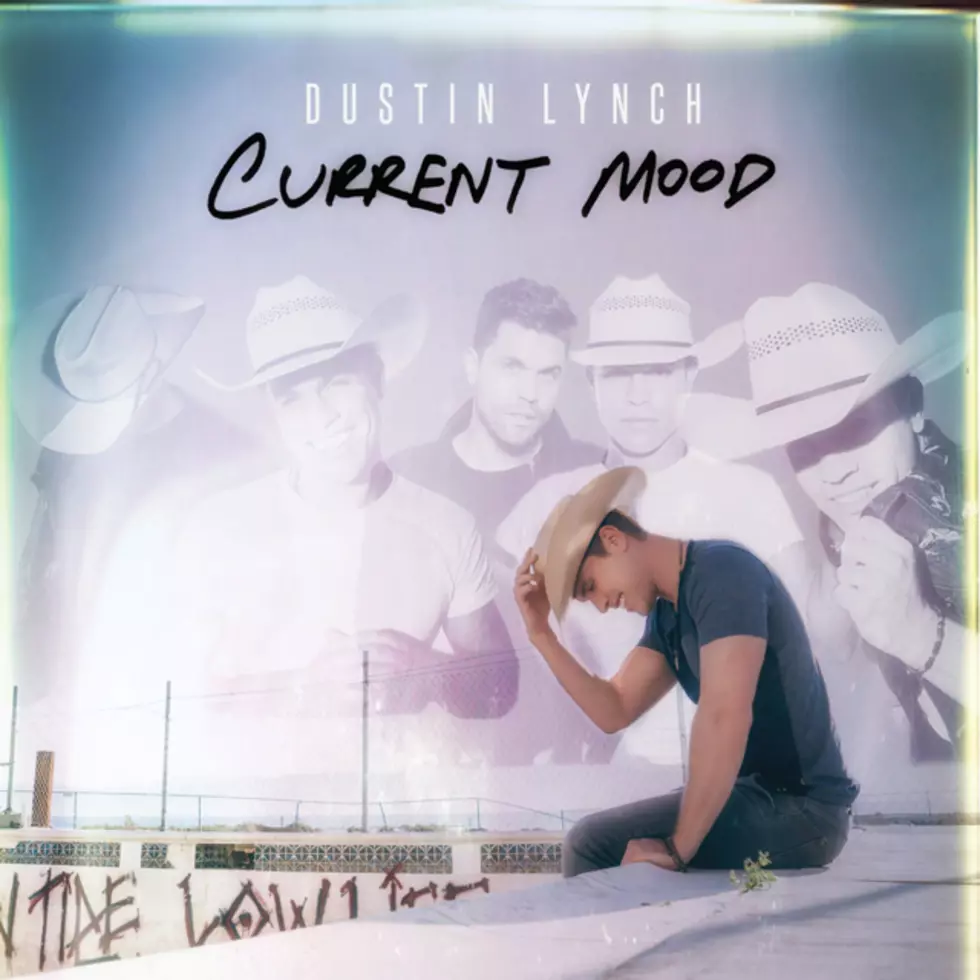 Album Spotlight: Dustin Lynch, 'Current Mood'
BBR Music Group
Dustin Lynch's new album, Current Mood, has him venturing to a place he's yet to visit musically, sharing his journey of heartache with the world in a manner that's dark, sultry and even sexy at times.
Lynch doesn't hold back in introducing fans to a new sound, kicking off the album with the catchy "I'd Be Jealous Too," which has a Sam Hunt vibe and a swagger-infused chorus. 'Steamy, sexy and smooth' are just a few of the words that describe "Why We Call Each Other," a song that may raise a few eyebrows with its provocative lyrics. "We're so good under covers / that's why we call each other," Lynch sings. But he throws in an even sharper curveball with the EDM-infused "Here We Come" — if nothing else, it's bound to be jam at his live shows.
Dustin Lynch Song "New Girl" Was Inspired by Abuse
The singer returns to his classic country roots with the heartfelt "Love Me or Leave Me Alone," which acts as somewhat of a callback to the poignant "Cowboys and Angels." Lynch goes for a vintage feel on the haunting song, and the lyrics are gut-wrenching (and feature Little Big Town's Karen Fairchild, who provides subtle background vocals). Its atmospheric melody coupled with the emotional words makes it impossible not to fall in love with the track — undoubtedly the best on the album.
Lynch takes us back to that dark place with the lustful "Back on It," crooning about a love that's just addictive as a drug. The singer weaves in and out of his country roots with the presence of the two No. 1 hits "Small Town Boy" and "Seein' Red" — the country vein of the pair make the rest of the album come as a surprise as it veers in and out of the country lane.
Current Mood isn't the Lynch we met in 2012, but that's not a negative statement. By blending sounds, he's avoiding the trap of being just another bland country singer. He's kicking his schtick. Listeners will be divided by Lynch's evolution on Current Mood, but he's effectively created an intoxicating listen that has the power to take you to a different place with dark energy and earworm beats, making for a project that's not just an album, but a compelling character.
Key Tracks: "Love Me or Leave Me Alone," "Why We Call Each Other," "Back on It," "State Lines"
Did You Know?: Before pursuing music professionally, Dustin Lynch graduated with a biology degree from Lipscomb University and almost attended medical school!
Dang Son! See Country Music's Hottest Men! 
More From WQCB Brewer Maine