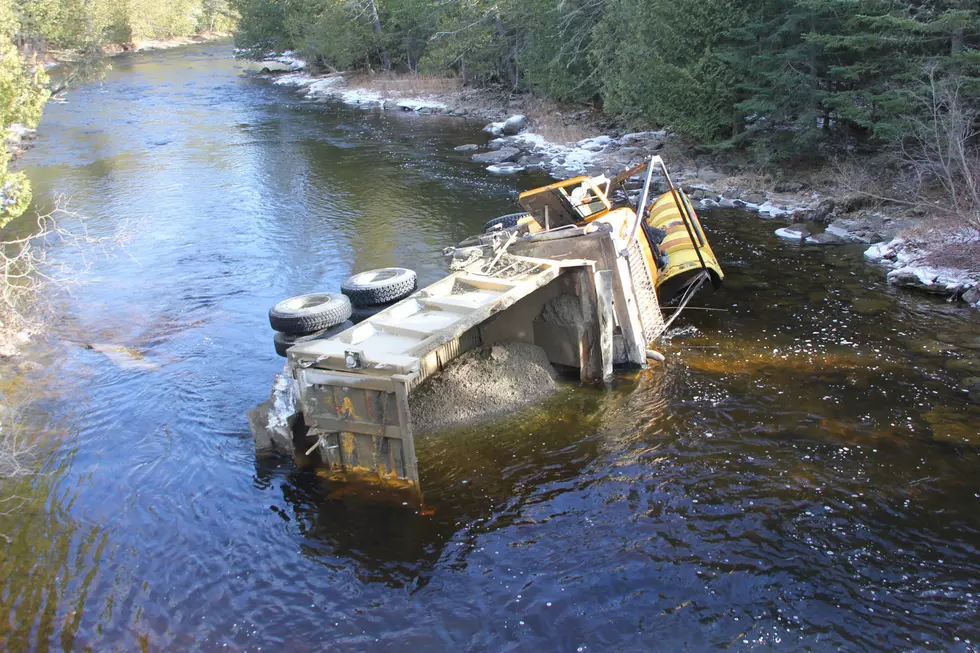 Dump Truck Driver Pronounced Dead After Crash Near Clayton Lake
Maine State Police
Police say a man may have suffered a medical condition before the dump truck he was operating went off the road and into a stream Monday near Clayton Lake.
Cedric Pelletier, 51, of Sinclair was found dead after the truck went off Realty Road and into Ross Stream, Maine State Police Lt. Brian Harris said in a press release Tuesday.
Police said Pelletier suffered a serious head injury, and a medical issue may have caused him to go off the road.
The truck he was driving, which had a plow and sander attached, belonged to Robert McBreairty and Sons of Fort Kent.
The accident remains under investigation.
More From WQCB Brewer Maine