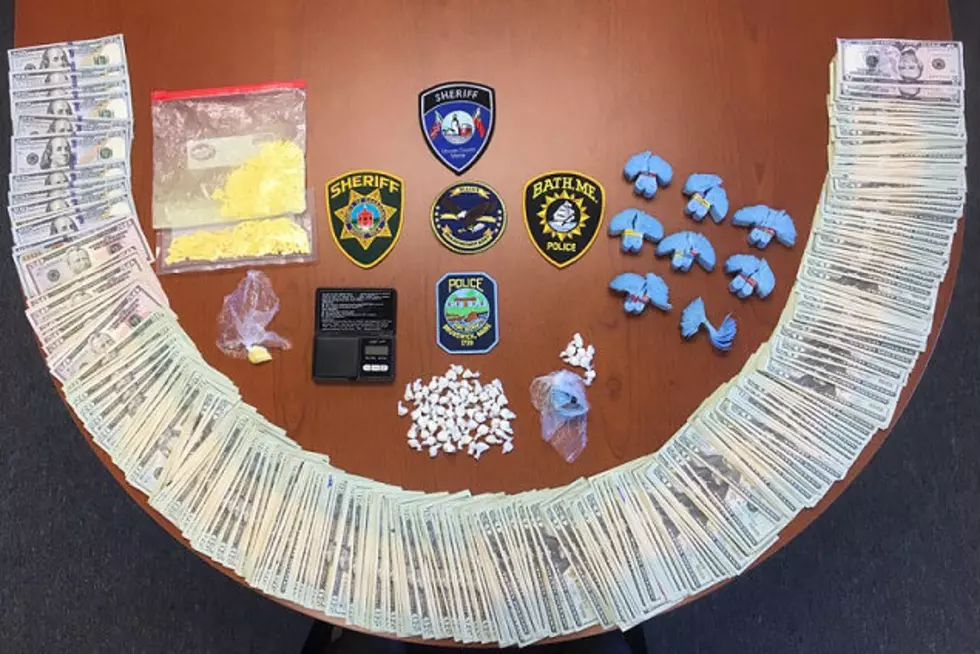 Delaware Man Arrested For Allegedly Selling Crack And Heroin In Brunswick Area
Maine Dept. of Public Safety
A Delaware man was arrested Tuesday after a month-long investigation into the distribution of heroin and crack cocaine in the Bath-Brunswick area.
Kyle Rivers, 25, of Bear, Delaware was charged with aggravated trafficking in scheduled drugs, state police said Wednesday in a news release.
The rental car Rivers was operating was stopped Tuesday around 5:30 p.m. by drug agents and Bath police.
Rivers was delivering heroin and crack cocaine to a location in the area when his vehicle was pulled over, the release said.
He was arrested without incident and transported to the Two Bridges Regional Jail, where bail was set at $50,000 cash.
Police said a search of the man's hotel room in Brunswick turned up 772 doses of heroin, 63 doses of crack cocaine, 476 Xanax pills and $10,500 in suspected drug proceeds. The street value of the drugs was $25,000.
The charges against Rivers were aggravated due to a prior conviction for heroin possession in Maryland. Rivers was on probation at the time of his arrest.
More From WQCB Brewer Maine