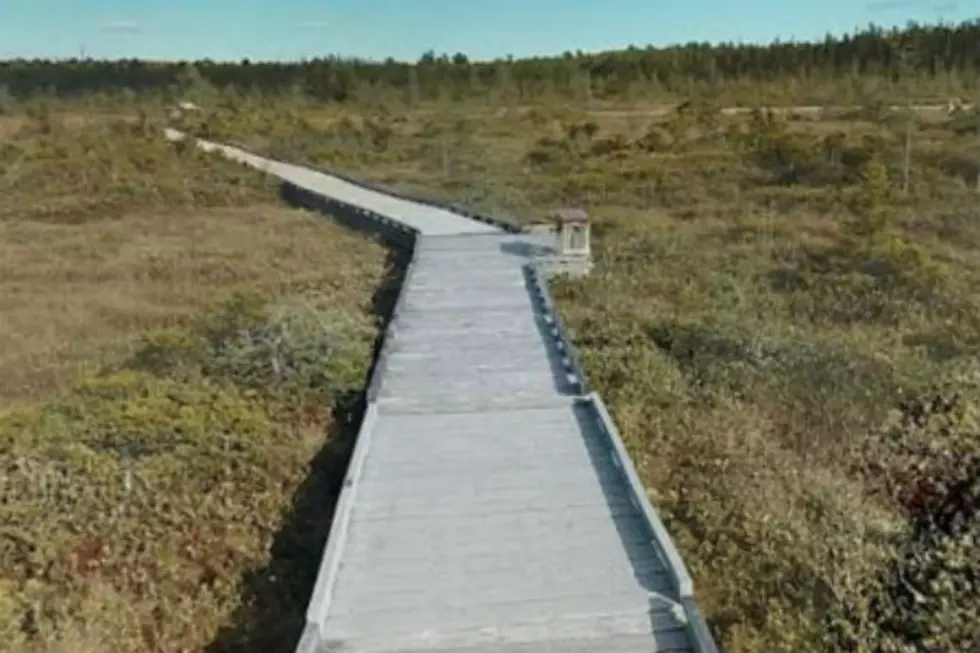 Due To Safety Concerns, the Orono Bog Walk is Now Closed for the Season
Google
The Bog Walk is one of the true treasures of this area.
The whole City Forest is, really. It's such a gorgeous and serene spot. Like so many places in Maine, which is one of the things that's so great about where we live, it's a spot nearby that totally takes you out of the city. It's a little green respite in the middle of Bangor's low-grade chaos. It's not like we're New York City.
But if you want to achieve this level of quiet in a big city, you'd have to drive a lot further than across town. When you live in Maine, especially up here in the Bangor area, you can hop in a car and be out in sticks within 30 minutes. And the Bog walk takes you even further out than that. It's a total escape from everything.
Buuuut... Not again until next spring.
Over the weekend, the Orono Bog Walk Facebook page alerted folks to the fact that the Bog Walk was closing in anticipation of the nasty weather on the way. Lest we forget, it's a giant peat bog, so when the big rains roll in, it absolutely soaks the bog and swells with water. With that much wetness, the docks were pretty much unsafe.
I also spoke to a friend who works for Bangor Parks & Rec, who had seen a sign posted this morning at the Bog Walk itself. So, that means whenever your last walkthrough the bog was, that was it for the year. Spring will be here soon enough, and the Bog Walk will open for the season. Until then, enjoy the long, cold winter, hahaha.
Bangor has some gorgeous old houses. Here's one of them...
185 Year Old Bangor Home
A look inside a very old home that was just revonated to make it look brand new
Peek Inside the Massive Cold War-era Missile Base in Northern Maine
Fitted with a variety of buildings and underground bunkers, there's been a decommissioned missile base sitting in northern Maine that was once used in the Cold War-era
What Mainers Really Want Sent to Them After They Move Away
Being away from Maine doesn't have to be hard with these Maine treats.
More From WQCB Brewer Maine