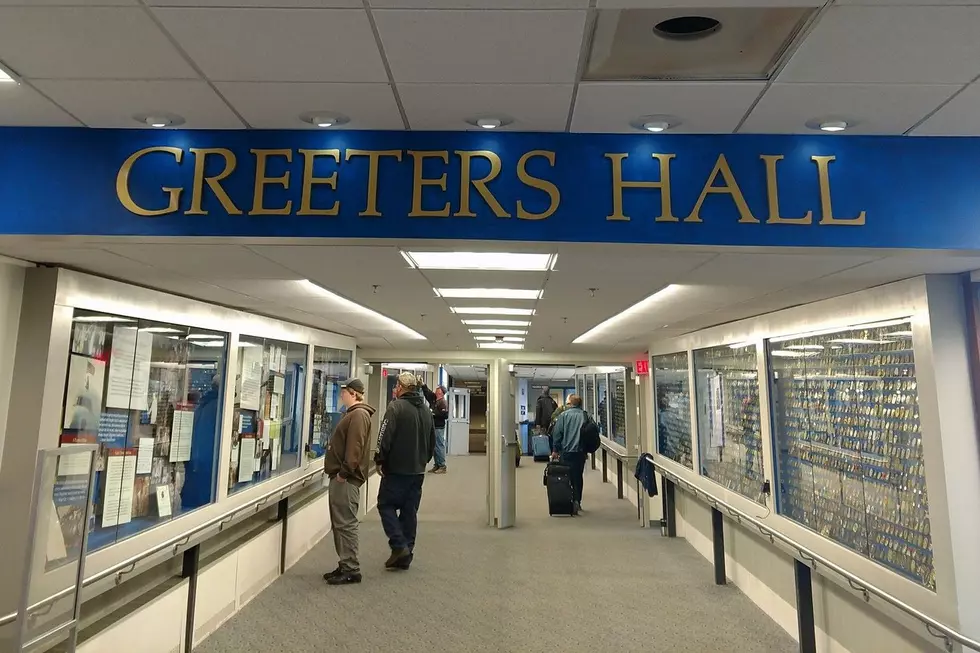 Armed Forces Day Tomorrow in Maine
Maine Troop Greeters & Museum
Armed Forces Day tomorrow, of course, is all across America. And actually celebrated around the world.
A day established in 1949 to honor all branches of military service in our country. A day first conceived by President Harry S. Truman.
In Maine it's hard not to think of the Maine Troop Greeters when you think of honoring all the servicemen and servicewomen on Armed Forces Day.
And of course during the pandemic, things are very different. Cathy Czarnecki, Vice Chair of Maine Troop Greeters & Museum says:
"The Maine Troop Greeters & Museum are standing by, ready to to greet the troops when the time is right.

 At this point in time we have 133 which most of them will be at the airport to greet our heroes when we start up again. Passengers that are waiting for a flight  are excited to join in greeting our heroes.

The museum is open to the public 7 days a week and the Troop greeter room is open from 1030 to 1230, Monday thru Friday for a tour."
While we say Thank you to the Troop Greeters for making military personnel feel appreciated, we do salute all 5 branches of the United States military. In some other years, we might attend a parade. Or visit a public military display. For some it means a visit to a military memorial or a cemetery. However one acknowledges Armed Forces Day, it is important to keep doing whatever you do so all military personnel know that they always have our respect.
Ask your kids why they think Sailors wear bell-bottomed pants. See if they know they were made that way so they can be easily folded up when performing duties that would involve them getting their feet wet.
To the Army, Navy, Marines, Air Force and Coast Guard, we salute you.
And to the Maine Troop Greeters and Museum we thank you for all you do too. Who knows how many hands those volunteers have shaken. Has to be millions.
Remember even though the Troop Greeters schedule is up in the air, Cathy says they  are always looking for ways to raise money and gather donations:
"We have been reaching out to local businesses to help support our costs, they have been generous. Fortunately our costs are low at this time. However, we are trying to prepare for the time when the troops start coming in again.

The troops love our snacks and certainly enjoy eating

When you see a vet , thank them for their service

We are dedicated to our troops and say thank you to their families"
LOOK: See the iconic cars that debuted the year you were born
LET'S GO: The most popular historic sites in America
More From WQCB Brewer Maine