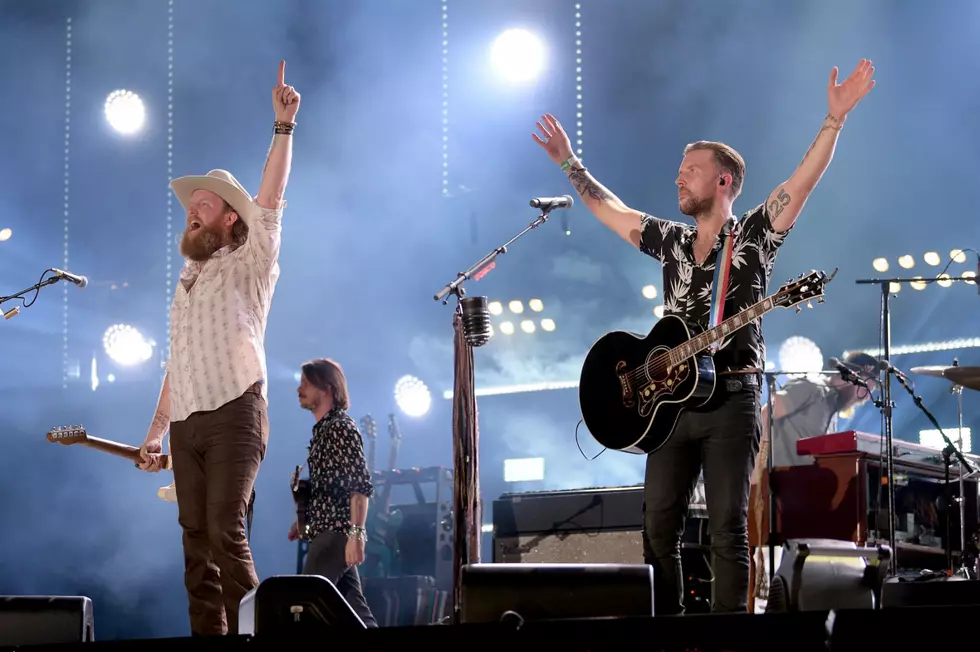 Here's How to Enter to Win Brothers Osborne Tickets Before You Can Buy Them
Jason Kempin/Getty Images
Listen to Q106.5 this week to win. It is more than just the first concert in over a year.  It is hope.  Hope of getting back to more and more concerts along the waterfront in Bangor, and also at Waterfront Concerts other venue Maine Savings Pavilion at Rock Row in Westbrook
You have heard the announcement. Brothers Osborne are scheduled to bring their We're Not For Everyone Tour to Maine July 31st in Westbrook.  Yes!
And because it's been so long, with it comes the anticipation of more to come and the return to what the pandemic interrupted. You might also expect that Q106.5 is giving away concert tickets, before you can even buy them. You're right.  And bonus, instead of pairs of tickets to see Brothers Osborne, Travis Denning and Tenille Townes, we have a 4 pack of tickets to give away everyday this week. You'll need the Q106.5 App.
Here is how to get in on the winning.  Download the Q106.5 App.  And listen to the Q106.5 Morning Show this week, beginning this morning.  We'll play a Brothers Osborne music montage. When you hear it, tap the app, click the Brothers Osborne Button, and enter to win a 4 pack of tickets to the show, before you can buy them.
Tickets go on sale this Friday at 10 a.m.  Before that we'll give you 5 chances to win a 4 pack of tickets to go to the show. A chance to win everyday. Thursday, we'll send you an exclusive pre sale code if you're a Q106.5 Country Club Member.
We're back with concert tickets for you to win, just like the good old days. And we're excited to welcome Brothers Osborne We're Not For Everyone Tour to Maine.  Finally.
Our Favorite Country Concerts in Bangor
More From WQCB Brewer Maine