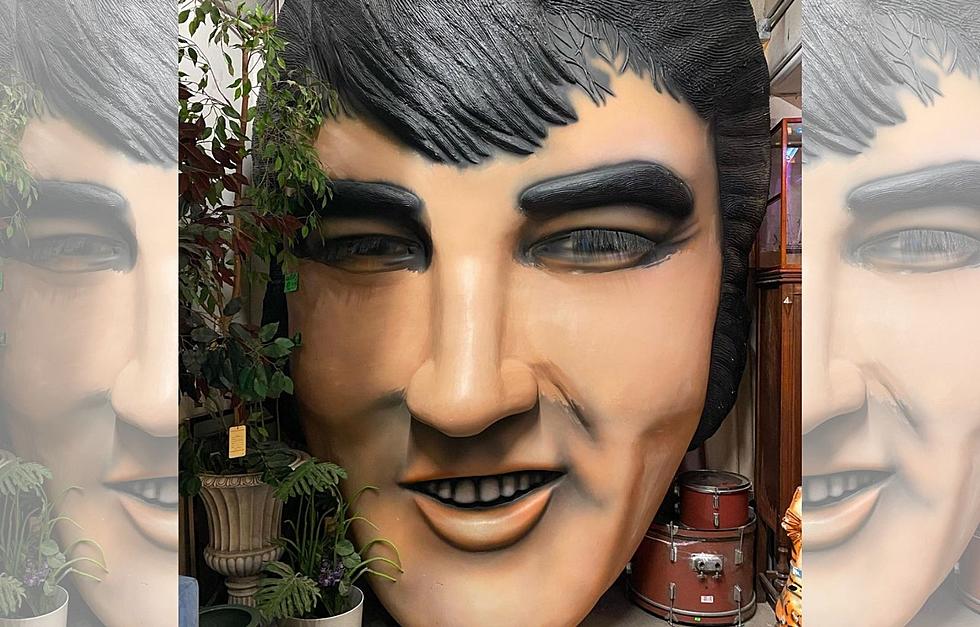 12ft Elvis Head in NH is Cool But Will Probably Give You Nightmares
dejavufurnitureandmore via Instagram
Elvis Has Left His Giant Head in The Building
Elvis Presley, the king of rock and roll. He's definitely a legend and music and the entertainment industry as a whole wouldn't be what it is today without him. Somehow this giant 12 foot tall Elvis head landed in Londonderry, New Hampshire.
Deja Vu Furniture
Deja Vu Furniture in Londonderry is absolutely worth the trip. This warehouse has a ton of inventory to fit every taste, need, and desire.
According to their Facebook, they are hotel liquidators, sell new and used furniture, antiques, and a ton of oddities. Yes, like a 12 foot tall Elvis head.
Furniture and Pop Culture Fun
Fans of pop culture will have a blast in Deja Vu Furniture seeing all the mascots, athletes, and characters they have. And inventory is always changing so even if you've been once, there's a good chance it's time to go again!
They have some really cool pieces for Star Wars fans:
Any Rat Fink fans?
Who wouldn't want a giant Batman in their entryway?
According to Deja Vu, only 3 of these Michael Jordan statues were made because after 3 the manufacturers realized they were using the wrong number!
Superman in a chariot, anyone?
Take a deep dive into what Deva Vu Furniture & More has to offer on their Facebook page here and on their website here.
How Many in America: From Guns to Ghost Towns
Can you take a guess as to how many public schools are in the U.S.? Do you have any clue as to how many billionaires might be residing there? Read on to find out—and learn a thing or two about each of these selection's cultural significance and legacy along the way.
World's Biggest Things in Maine
More From WQCB Brewer Maine