Hot Hunk Monday! Tim or Kenny? [POLL]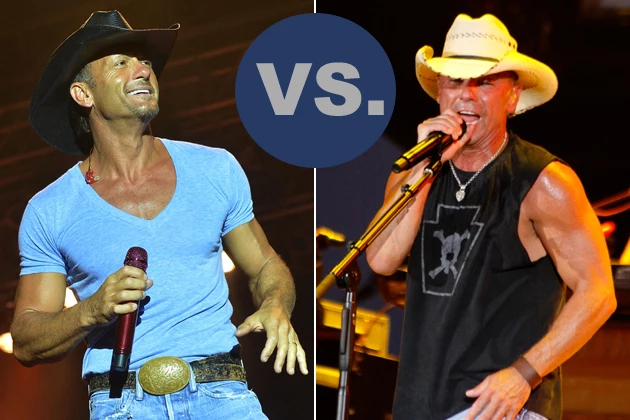 What better way to clear the Monday fog than with a couple of super-hot Country Hunks?! Each Monday, we'll offer up two of Nashville's sexiest guys and ask you to pick the hottest. The winner will then go on to compete against another hottie next week! Sound like fun? Well then, let's get it started!
This week, we're kicking off Hot Hunk Mondays with two of country music's sexiest friends…Kenny Chesney and Tim McGraw. How cool is it that these two guys are friends? So, in the spirit of friendly competition, we want you to vote. Who IS sexier? Kenny or Tim?