George Strait Being Honored by Country Radio Hall of Fame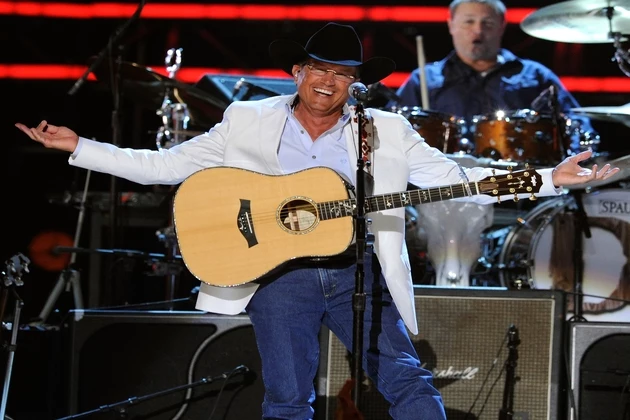 The legendary George Strait is set to be honored by the Country Radio Hall of Fame at a ceremony on Feb. 26, where he will receive the Country Radio Broadcasters' 2013 Career Achievement Award. The music icon, who has scored an astonishing 59 No. 1 hit singles in his career, is being recognized for his indelible contributions to country radio over the last several decades.
Strait's long string of hits includes 'Amarillo by Morning,' 'Fool Hearted Memory,' 'Carrying Your Love With Me' and 'She'll Leave You With a Smile.' He has scored top hits at country radio every couple of years virtually like clockwork since his 1981 debut. Strait recently announced that he will retire from touring after he completes a series of concert dates this near and next, but the musician still intends to continue his recording career.
The country king will accept the award in Nashville at the Country Radio Hall of Fame induction ceremony. "George Strait has done a superb job promoting country music and country radio over the years," says Mike Culotta, President of the Country Radio Seminar (quote via Artist Direct). "His dedication to the format and on-going contribution to the industry as a whole make him the perfect recipient for this award."
Source:
George Strait Being Honored by Country Radio Hall of Fame