Florida Man Arrested For Killing Maine Woman and Having Sex With Her Body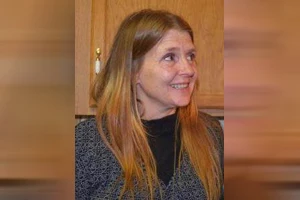 A Florida man has been arrested for the death of 52-year-old Judith Therianos of Maine, and then having sex with her body.
WTSP Tampa Bay reports 25-year-old Timothy Johnson has been arrested for the woman's death. Pasco Sheriff Chris Nocco said at a press conference that Johnson killed Therianos while the two were having sex. Detectives say Johnson told another inmate while in jail that he choked the woman until she was unconscious when she told him to stop. He then hit her until she was dead.
Johnson said he took her debit card and went to a nearby Waffle House. He eventually bought some beer, returned to the scene and had sex with the body.
Officials say there's no known link between Therianos and Johnson before they started talking in a liquor store on March 13th. Police believe this is where they met. Detectives tracked her debit card to the Waffle House and saw images of Johnson on surveillance video. They're now looking into whether the man may be tied to any other missing person cases.
Therianos traveled from Maine to Tampa to visit a sick friend on February 15th. When her friends returned to Maine, she decided to stay on and continue her visit. In mid-March, she stopped by a friend's house to pick up some things and was in the company of a man she called Charlie. (he has since been cleared of any involvement in her death) After that visit, Therianos disappeared and was listed as a missing person until her body was found in a wooded lot on April 7th in New Port Richey.