Darius Rucker vs. Gloriana – The Showdown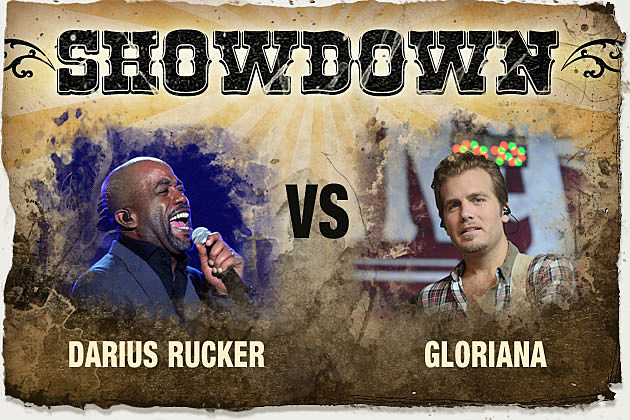 Yesterday's Showdown was shaping up to be one of the closest ever, but Darius Rucker's fans came on like a hurricane and pushed his new song 'True Believers' to round two in overwhelming fashion. That means Taylor Swift's new song 'Begin Again' goes back to the bin, and the new hit from Gloriana steps up to take on Rucker's ballad today and tonight on Taste of Country Nights radio.Â
The trio's new single is 'Can't Shake You.' The heartbreaking ballad was topped in a Showdown last month, but fan and reader response to the song made it clear they deserved another shot to reach the next round. All three singers show of their individual voices while melting into one harmony during parts of this song from 'A Thousand Miles Left Behind.'
Listen to clips of both Rucker's and Gloriana's songs and vote for your favorite here. You can vote once every hour online, so come back and vote often to be sure your artist wins. Hear the full versions of the songs tonight after 10PM on Taste of Country Nights. Help your favorite song win by placing additional votes at (888) 678-9995. Call as many times as you like! You can listen to the show online through any of the 41 radio stations that carry it. Voting will end tonight at 10:40PM CT.
Listen to a Sample of Darius Rucker, 'True Believers'
Audio clip: Adobe Flash Player (version 9 or above) is required to play this audio clip. Download the latest version here. You also need to have JavaScript enabled in your browser.
Listen to a Sample of Gloriana, 'Can't Shake You'
Audio clip: Adobe Flash Player (version 9 or above) is required to play this audio clip. Download the latest version here. You also need to have JavaScript enabled in your browser.
Oops! We could not locate your form.
Showdown Rules: The song with the most votes wins, and the winner goes on to face a new challenger in the next Showdown. Vote as much as once per hour online, and as much as you want by calling (888) 678-9995. If a song wins five days in a row, it will be retired into the Taste of Country Showdown Hall of Fame to allow for new songs to compete. Some songs will be considered for a second Showdown if voter turnout is healthy in a losing effort.
Source:
Darius Rucker vs. Gloriana – The Showdown